This is a comprehensive list of some of the most expensive cars to have ever been in production, some of these car brands have only produced one unit of these extremely sought-after vehicles.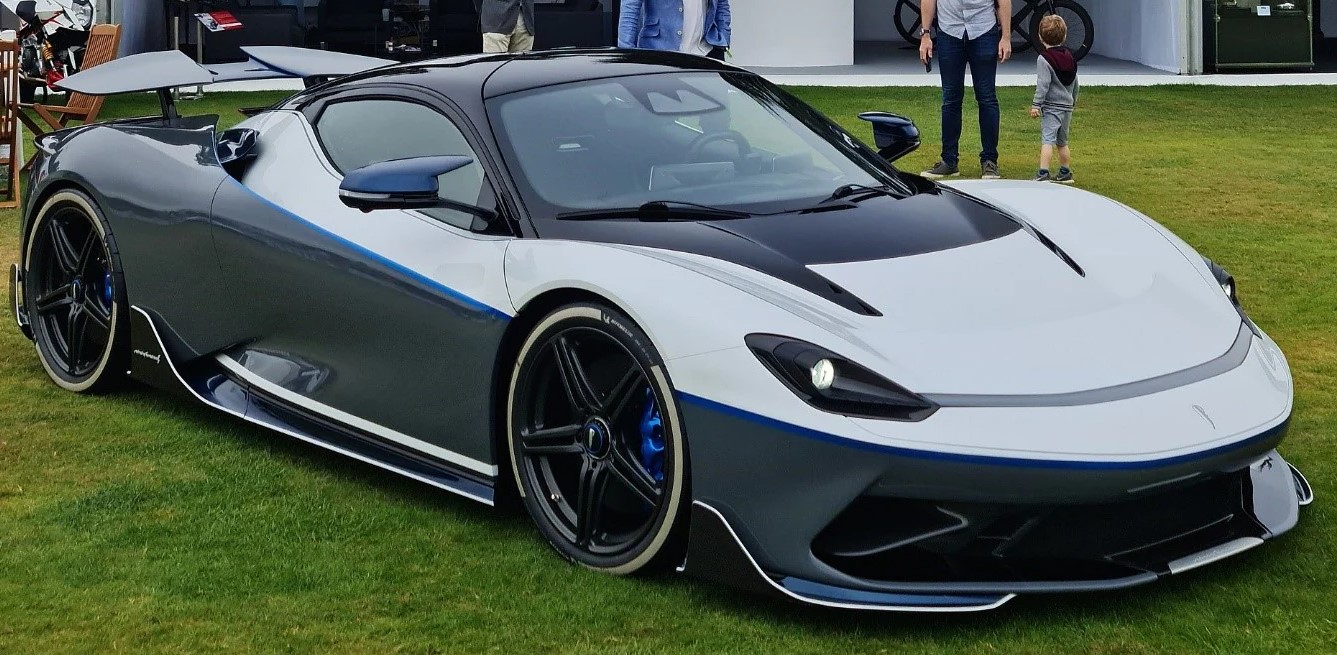 When one may bring up the concept of lightning-fast hypercars, a certain set of brands come to mind. These are companies that have proved to the world, that they truly are a benchmark when it comes to sheer speed and performance. Companies such as Koenigsegg and Bugatti make cars that aren't only about speed however but are also some of the most limited production, most visually appealing cars in the world. For this piece of reading, we have a set of the most expensive cars on this planet, starting from a minimum cost of a million US dollars. It is to be mentioned, however, that all the cars present in this list comprise the prices at which a new piece was sold, this means no cars are included that were auctioned or bid for.
22. McLaren P1: $1 Million
The McLaren P1 is the successor to the legendary McLaren F1. This was a limited-edition car that ran on a Hybrid setup. Released in 2013 the McLaren P1 features a 3.8-litre twin-turbocharged V8 engine which provided an output of 727 bhp and 720 Nm of torque. The car completely eliminated the concept of a turbo lag with the help of its electric motors that provided instant torque when to turbo needed spooling at low RPMs. In totality, the hybrid setup of the combustion engine and the electric motor combined produced a power output of 903 bhp and 900 Nm of torque.
21. Pagani Huayra: $1.4 Million
Pagani is known to produce some of the prettiest and beautiful cars. Looking at Huayra, this car is almost like a collectable piece of art and sure does cost like one too at $1.4 million for a new piece. The car is built and finished with premium parts and materials, leather and aluminium everywhere. This Coupe version was built between 2012 to 2018 and was done so in very limited quantities, 100 to be exact. The Pagani Huayra was powered by an AMG V12 producing 730 bhp, with an acceleration time of 2.8 seconds from 0-100kmph and a top speed of 383 kmph.
20. La Ferrari: $1.4 Million
La Ferrari, stands for "The Ferrari" in Italian, in turn suggesting that this in fact is the definitive Ferrari to own. Although this is one of the most approachable cars on this list in terms of financial cost, at $1.4 million for a new one, they certainly are not cheap. The La Ferrari was first showcased in 2013 with a hybrid setup pushing 950 brake horsepower and 900Nm of torque. With a top speed of 345 kmph this is the fastest Ferrari to have ever been produced. The La Ferrari was built while being limited to 499 units only between the years 2013 to 2016 respectively.
19. McLaren Elva: $1.7 Million
Taken a French word for the name, "Elva" means "She Goes". Looking at one of the most latest engineering marvels from McLaren, the Elva is a car that is made to be driven with a helmet on. Producing 805 bhp from a twin-turbocharged 4.0 litre V8, with no windshield or roof even as an option, the Elva was also a limited production vehicle. Initially McLaren announced that there would be only 399 pieces produced, however later they changed it to an even lower 249 units.
18. Bentley Mulliner Bacalar: $1.9 Million
sjivfib8
The Bentley Bacalar may pull one's gaze due to its exquisite design elements. With a long sleek hood, it definitely looks like a Bentley, however, this car is no slouch in the performance department either. This gorgeous grand tourer is called to be the "ultimate expression of open luxury". Equipped with Bentley's famous 6.0 litre W12 turbocharged engine and an output of 650 bhp and 900 Nm of torque, this car pulls from 0-100 kmph in just 3.5 seconds with a top speed of 322 kmph. As it is a limited production vehicle, Bentley says, each and every piece is already sold.
17. Pininfarina Battista: $2.5 Million
The car is named after its founder, Pininfarina Battista. Showcased for the first time at the Geneva Motor Show, the Battista is an all-electric vehicle. The car is equipped with a 120-kWh battery that powers four motors, one at each wheel. The combined output of this setup equates to a whopping 1827 bhp while being able to pull from 0-100 kmph in just 2.0 seconds flat and a top speed of 350 kmph. As it is a limited production vehicle, only 150 of these are to be produced.
16. Mercedes-AMG One: $2.7 Million
With the first official announcement of the Mercedes-AMG One given in the year 2017, it has been quite a while since Mercedes promised its customers that a road-legal model of this car is in development. Now we are closer than ever to the real deal. This car has taken a lot of mechanical information from the Mercedes F1 racing car. This hybrid hypercar will have a 1.6 Litre V6 from the F1 car and 5 electric motors, pushing 1200 bhp and a 0-100 kmph time of just 2.2 seconds and a top speed of more than 350 kmph. The Mercedes-AMG One is the flagship, poster boy of the new game, Forza Horizon 5.
15. Bugatti Bolide: $3 Million
Even though it may seem to be one of the most aggressive looking Bugatti cars, it certainly isn't one of the most expensive. The Bugatti Bolide is an extreme track-focused machine, powered by the legendary 8.0 Litre W16, the car produces 1824 bhp and 1850 Nm of torque. The car's prime focus is aerodynamics and power to weight ratio. With a very limited production and a track-only affair, the Bolide is part of a very niche market.
14. Aston Martin Valkyrie: $3.2 Million
This piece of machinery is so sought-after that it sold out prior to even reaching the market. The car is powered by a naturally aspirated Cosworth 6.5 litre V12 engine producing a massive 1160 bhp and 900 Nm of torque and a top speed of over 330 kmph. With its production limited to only 150 units, it would be a special occasion if one simply saw it driving by. The Valkyrie also comes in an AMR-Pro variant which is a track-only model and reached 402 kmph.
13. W Motors Lykan Hypersport: $3.4 Million
W Motors, which is a company based in Dubai, shook the world with its debut of the Lykan Hypersport in 2013. This car was not just an automobile, but a statement. Housing 420 15-carat diamonds in its LED light housings and a completely holographic display in the instrument cluster. This was the third most expensive car to purchase at the time of its unveiling. Powered by a 3.7-litre twin-turbocharged six-cylinder engine, the car produced 780 bhp and 960 Nm of torque. This car was popularised further by gaining some screen time in the Fast and the Furious franchise.
12. Pagani Huayra Roadster BC: $ 3.5 Million
Post Pagani's unveiling of the Huayra BC, it was already rumoured that a topless variant of the same would eventually become reality. Finally, in 2019, Pagani showed off the new Huayra BC Roadster. This removable top variant of the monstrous Huayra BC produces 800 bhp and 1049 Nm of torque. This was a surprising turn of events, to witness a roadster variant have 50 more horsepower than its regular coupe version by tweaking its AMG V12. Although it is fun for the owners of this car to hear their engine roar in the open air, it may also make one feel special as these are very limited in production numbers with just 40 units made of the variant.
11. Bugatti Chiron Pur Sport: $3.6 Million
This is a special edition variant of the Bugatti Chiron with its primary focus being on aerodynamics, weight reduction and proper power distribution. The Pur Sport came equipped with the same 8.0 litre W12 engine from the regular Chiron, however, it was paired with a new recalibrated automatic transmission system. Although the engine produces the same 1500 bhp of power, it now revs higher at 6900 rpm. The Pur Sport also comes with a new set of bodywork components such as a more aerodynamic front and a bigger rear wing.
10. Lamborghini Sian FKP 37: $3.6 Million
The Sian, although based on the Aventador SVJ is in fact a suggestion of what the future holds for Lamborghini in the sports car industry. This is the first time Lamborghini has made a car that taps into electrical energy for potential torque. The Sian has the same engine as the SVJ, a 6.5 litre V12 however is paired with a newly engineered 611-Kilowatt mild hybrid system. This setup has a total power output of 819 bhp. With only 63 of these machines to be produced, this is a very niche and rare automobile.
9. Bugatti Chiron Super Sport 300+: $3.9 Million
When Bugatti announced that they broke the 300 miles per hour mark, this is the poster boy that made it all happen. The Bugatti Chiron Super Sport 300+ is a modified version of the regular Chiron that is the road-going version of the original that broke the record. The car comes equipped with the same 8.0 litre W16 engine. However, although the name has "300" in it, due to safety concerns as a road-legal machine, the speed is electronically limited to 277 miles per hour. The car can be distinguished from its original counterpart due to its signature orange stripes and the quad exhaust set up in the rear. This beast of a machine is strictly limited to only 30 units.
8. Lamborghini Veneno: $4.5 Million
This beautiful piece of machinery was produced between the years 2014 and 2015 with just 14 such examples ever made. The pricing started at $4.5 million, however, it varied depending on how each unit was spec'd. The Veneno came in a coupe variant as well as a convertible configuration. This car too came with the same engine as an Aventador, however was tuned to produce more power. The 6.5 litre V12 in the Veneno produced 740 bhp and 609 Nm of torque. This enabled the car to reach 100 kmph from a halt in just 2.9 seconds. The Lamborghini Veneno is the most expensive Lamborghini to date.
7. Bugatti Divo: $5.8 Million
The Bugatti Divo does indeed share the same engine as the lesser expensive Chiron, it certainly deserves the higher price tag. The Divo now has a complete carbon fibre intercooler, wheels that are significantly lighter and the removing of sound deadening equipment, which have in turn made the car 35 Kgs lighter than its counterpart. Even though the power figure remains the same at 1500 bhp, the aerodynamic setup of the Divo paired with the weight reduction makes it 8 seconds quicker on the Nardo Test Track when compared to the Chiron. Bugatti will only produce 40 of these Divo units.
6. Mercedes-Maybach Exelero: $8.0 Million
This Mercedes Benz is in fact a one-off vehicle. This car was actually commissioned by a German subsidiary of Goodyear called Fulda in order to test its new tires. The Mercedes Maybach Exelero debuted in the year 2004 and was built on the frame of a Maybach. The car came equipped with a twin-turbocharged V12engine that produced 690 bhp and 1020 Nm of torque. The top speed of this vehicle was 350 kmph. If one adjusts the price post inflation, the Mercedes Maybach Exelero would cost $10 million today.
5. Bugatti Centodieci: $9 Million
The Bugatti Centodieci was unveiled in 2020. This car is meant to be a modern throwback to the legendary Bugatti EB110. This car was also made in celebration of Bugatti's 110-year anniversary. Keeping these things in mind, the car had to be a showstopper by every means. Although its styling may not appeal to each and everyone, it will indeed be ultra-rare as only 10 units of these will ever be made. The car comes with the same W16 engine, however produced 100 more horsepower and is 20 Kgs lighter than the Chiron.
4. Rolls-Royce Sweptail: $12.8 Million
The Rolls-Royce Sweptail looks absolutely magnificent. Taken inspiration from a coach building background the car does indeed resemble the looks of coaches from the 1920's to a fair extent. The car was first debuted in May 2017 and is in fact a one-off piece. The building process of the car was aided by a high-end yacht and aircraft specialist. The front grill is the largest ever aluminium grill used in a Rolls-Royce that was polished and mirror finished.
3. Pagani Zonda HP Barchetta: $17 Million
The Pagani Zonda HP Barchetta is known to be the second most expensive car in to of the generation in the world. The legend of the Zonda is already astounding, however, this one, in particular, is in fact the fastest Zonda to have ever been made. The car has a different look as well, with the partially covered rear wheels, a smaller windshield, and the fact that it is roofless all make this a special vehicle. This Zonda has a peak power output of 789 bhp and a top speed of 355 kmph.
2. Bugatti La Voiture Noire: $18.7 Million
The Bugatti La Voiture Noire is currently the most expensive current-generation car. This is a modern interpretation of Jean Bugatti's personal Type 57 SC Atlantic. The La Voiture Noire is a one-off supercar, meaning only one of these has ever been made. The La Voiture Noire is equipped with the same 8.0 Litre W16 engine from the Chiron, producing 1500 bhp of power and 16000 Newton-meters of torque. The La Voiture Noire also comes with special wheels, six exhaust tips and a huge light-up badge on the back that says "Bugatti".
1. Rolls-Royce Boat Tail: $28 Million
The new Boat Tail is the latest Rolls-Royce. With a very interesting, nautical inspiration, the boat tail is a beautiful Mid-sized grand tourer. There is no mistaking the fact that it looks like a luxurious yacht on wheels. The car's magnificent curves, with the veneer finishes creates a very unique look. The chassis and engine are shared with those of the Rolls-Royce Phantom. The car comes with a beautiful set of flatware, champagne glasses and two fridges as well. This limited production car is now to be the most expensive car ever to be in production as only three units are to be made.
Frequently Asked Questions:
What are the top 3 costliest cars in the world?
The top 3 most expensive cars on the planet are as follows:
Rolls-Royce Boat Tail: Price – $28 Million (Soon to be the most expensive)
Bugatti La Voiture Noire: Price – $18.7 Million (Currently the most expensive)
Pagani Zonda HP Barchetta: Price – $17 Million
Which is the most valuable car company in the world in 2021-22?
Tesla is currently the most valuable car brand on the planet, after more than two years of being number one, Toyota is now the runner upright behind Tesla.